The perplexing way the Primary election came AFTER the last date to register for city and school board positions in the fall, are all settled and the signup day has passed.
.Many prospective candidates were not aware of the change from the usual late in August back to June this year by the state legislature.
The only way a person can run for those offices is through the write-in process. Below is a Paintsville Herald story about two people who are doing just that. If the paper ballot system continues a write-in candidate would have a much better chance, experts say.
From The Paintsville Herald
By Reagan Coburn Staff Writer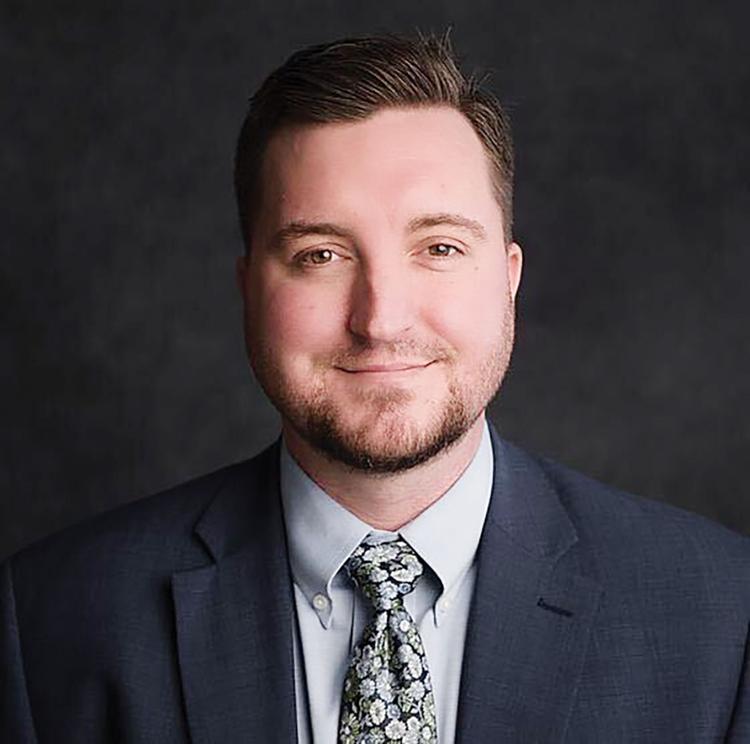 During the statewide general election in Kentucky on Nov.  3, citizens of the City of Paintsville will have the opportunity to cast their ballots and make their selections for City Council members. Out of the six current members of the Paintsville City Council, 5 are up for re-election. Those members include Roger 'Bo' Belcher, Rick Preston, Tim Hall, Sara Blair and David Vanhoose.
Because former council member Sarah Kimbler has relocated to Ohio with her family and no one filed for the empty seat prior to the filing deadline, one seat will be open for a write-in candidate. According to Paintsville Mayor Bill Mike Runyon, two candidates will be running for the open seat on the council. Those candidates are Brandon May, 33, of Paintsville and Rick Roberts, 65, of Paintsville.
May, a 2005 graduate of Johnson Central High School who earned a bachelor's degree in government from Morehead State University and obtained his juris doctorate from Ohio Northern University's Pettit College of Law in 2013, now practices at Teeters & May, PLLC where he focuses on civil and criminal litigation.
May was previously the president of the Paintsville Rotary Club, a member of Paintsville Lodge #381, a member of the Big Sandy Shrine Club, El Hasa Temple, a member of the Paintsville/ Johnson County Chamber of Commerce, a member of the Paintsville/ Johnson County Trail Town organization, a servant of the local Historical and Geneological Society, serves on the Programming Team for the Kentucky Young Lawyers Division and is on the Board of Directors of United Way of Eastern Kentucky. He is also the father of two infant, twin daughters, Bristol and Brielle, and the husband of Brianna May. His family proudly call themselves members of the Paintsville First Christian Church.
May spoke of his motivation for running for a seat on the Paintsville City Council in a social media post, stating, "I absolutely love my hometown of Paintsville. I have so many fond memories growing up in town," he said. "When I went off to law school, there wasn't a day that passed where I wasn't looking forward to being back in Paintsville. I dreamed of opening a practice and serving my hometown. God has surely blessed me in that regard. Once Brianna and I decided to start a family, we knew immediately that we wanted our girls to grow up in Paintsville. We are so lucky to have that opportunity."
May said that he feels blessed to be back in his hometown.
"It's a city steeped in rich traditions," he said, "and I'm thankful to be cut from that cloth."
 Despite his admiration and allegiance to the city, May stated that," it is not the same place where I grew up.
"Things, and the times, have changed. I don't expect our City to rewind itself back to those times. I don't expect things to be the same now as they were then. All I want is for our small City to flourish. I want our kids to have safe recreational activities and top of the line schools. I want our downtown to be the prettiest place in the county with families feeling safe and welcome.  I want businesses to profit, and new businesses feel as if they have a chance to grow.  I want my girls to go off to college and dream about moving home to contribute to the growth of their community."
May stated that since the birth of his daughters, he strongly desires to have a say in how to better our city.
Because of his passion, filed the paperwork to be a write-in candidate for Paintsville City Council last Friday.
"I honestly feel as if I can bring a positive attitude and voice to the city's leadership. The election isn't until November 3, but as a write-in, I have some hard work ahead of me.  I humbly ask for your support and vote," he concluded.
Running against May in the November election will be Rick Roberts, 65, of Paintsville.
Roberts discussed his motivation for running for a seat on the City Council, stating, "I have decided to run for the Paintsville City Council to once again serve the city and its people. I constantly promote this town when I'm on the road."
Roberts has been credited by Jan Lewis, co-creator, writer and director of the YouTube and Foothills film series Fifth Hollar. for inspiring the series to be filmed in Johnson County using local actors.
Roberts continued, "It's a great town with citizens with diverse talents. I will listen to your thoughts and ideas and work with the other council members to make the city prosper and keep it clean and safe for all. I have the experience being a former council member and the mayor of Van Lear in the '90s and a prior council member in Paintsville."
When discussing how he believed he could better the community, Roberts stated, "I would like to run for city council and give my time and support to the town I have grown up in and lived most of my life. I see empty buildings that have potential and with the other council members we can try to do something to bring Paintsville back to its glory days."
He said he hopes to help create a brighter future for his son.
"My son Kennedy will grow up in this town as well as other children," he said.
Roberts said the city needs to work on problems with homelessness and drugs and that he will listen to the residents in making decisions.
Roberts noted that he would have the time and energy to devote to the position, as he will be retiring shortly after the election.
"We can all work together," he said. "Some people look at things as they are and say, 'Why?' I look at things as they never were and say, 'Why not?'"
Roberts is married to Lisa Roberts of Paintsville. Together the two have one child, Kennedy, and actively support the Johnson County Animal Shelter. Roberts said he has also been an actor for 20 years and has worked with famous actors such as Val Kilmer, the late Carrie Fisher, Theresa Russell and Matthew McConaughey. Roberts also runs marathons in his free time and was reportedly the first person from Paintsville to run in the Boston Marathon.