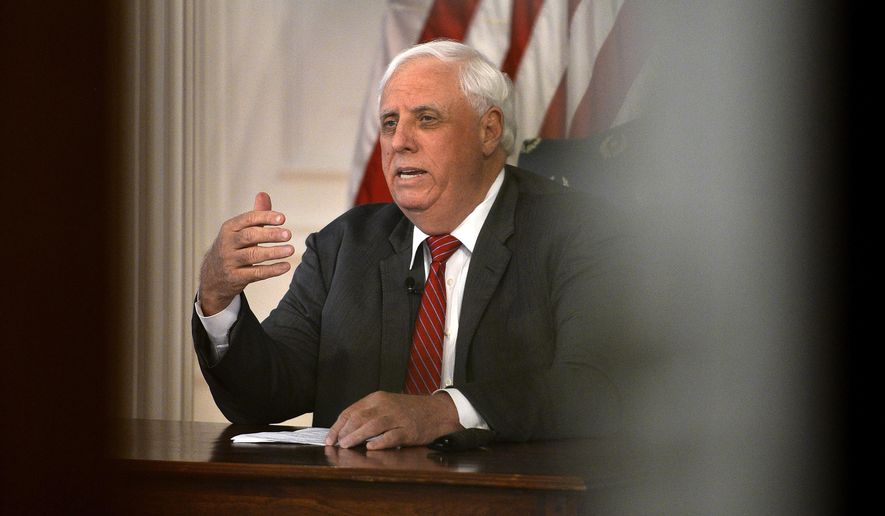 CHARLESTON, W.Va. (AP) – West Virginia Gov. Jim Justice on Friday declined to strengthen coronavirus restrictions in two eastern panhandle counties where cases spiked this week.
The Republican governor said his administration discussed the hot spots in Berkeley and Jefferson counties with local health officials and determined that new cases were largely driven by increased testing.
"Everyone concluded at this time that things are OK. Things aren't high alert and things are OK," he said, a day after publicly weighing a mandatory face mask order for the counties.
Berkeley and Jefferson reported at least 35 cases in a single day this week, Justice said. State health data shows the counties had almost 40 new cases each since Monday.
The state National Guard was dispatched to Berkeley and Jefferson and the state will help local health departments increase testing and contact tracing, officials said. The counties have long been considered as potential hot spots given their proximity to Washington, D.C,. and its surrounding suburbs
He has also set the next steps of his plan, with swimming pools, bowling alleys, spas and video lottery retailers scheduled to reopen May 30. On June 5, movie theaters and casinos can open. Justice is stressing that people wear face masks as the re-openings occur.